Haydee Smith
Higher Education Teaching,
Administration,
& Community Engagement
ABOUT ME
---
Facilitating academic achievement and community engagement for current and aspiring undergraduate and graduate students since 2008
---
EDUCATION
---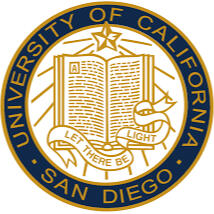 University of California, San Diego
Ph.D. Candidate in Literature

2016
M.A. in Literature
Specializations: Rhetoric & Composition; Gender & Women's Studies; Disability Studies; Modernist Fiction; Women's Film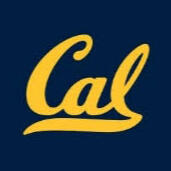 University of California, Berkeley
2010
B.A. in English
Minors: Disability Studies; LGBT Studies
---
TEACHING: COURSES DESIGNED & TAUGHT
---
---
PUBLICATIONS
---
---
FIELDS
---
| | | | |
| --- | --- | --- | --- |
| Rhetoric & Composition | Autobiography | Disability Studies | Critical Gender Studies |
| Twentieth-Century American Literature | Feminist Film Theory | Intersectionality | Popular Culture Studies |
---
CONTACT
---
Say Hello :) Let's work together.
---
---
---
Course Descriptions
---
"Animating Narratives: Disney, Cultural Production, & Critical Literacy"
This course examines how the cultural and critical forms of fairy tales, documentaries, and analytic arguments depict the nuances between knowledge, wisdom, fact, fiction, power, and persuasion. Tracing the common theme of the "overcoming narrative" across these genres enables us to observe and analyze: 1) How fairy tales have been used to create role models and ideals rooted in specific cultural systems and ideologies; 2) How documentary storytelling creates an atmosphere of credibility and truth-telling; and 3) How college-level writing prepares us to become critically-informed and community-minded citizens of an increasingly globalized world. First, our course will examine the cultural and political assumptions and consequences that drive the retellings and adaptations of certain fairy tales. Next, our work with documentaries engages with questions about truth, multiple sides to every story, and the social assumptions made about typecasted people and communities. Finally, our course culminates in a capstone project where students will complete their own analytic projects that align with the learning objectives of the AP English Language and Composition exam and introductory level College Composition and Rhetoric courses.
(Academic Connections) Summer 2022; Summer 2021
Course Designed by Haydee Smith
---
"'Now Let's Get In Formation': Race, Gender, and Intersectionality in Popular Culture"
With movements such as #OscarsSoWhite, Popular Culture institutions like Hollywood are increasingly critiqued for their nefarious lack of diversity, inclusion, and equity. This course questions the historical legacies, and contemporary violences, of ideological and economic practices that have often marginalized and exploited people of color, LGBTQIA+ communities, and people with disabilities. Focusing on media that blend narratives with visuals--film, television, commercials, public speeches, concerts, and music videos--students in this course will interrogate how Popular Culture has been, or can be, leveraged in the building or dismantling of systemic oppressions. Our class will examine the arguments and performances of scholars and public figures in our investigation of how Popular Culture renews, revises, and resists institutional and individual investments in white, wealthy, patriarchal, heteronormative, able-bodied privileges. In keeping with the goals and requirements of MCWP 50, we will work to understand the arguments' structures while introducing and supporting your own informed research-based argument about an issue relevant to this course topic.
(MCWP 50) Fall 2021; Summer 2021; Winter 2021
Course Designed by Haydee Smith
---
"Textual Healing: Women of Color Resisting, Revising, and Reclaiming Politicized Traumas"
"I pray you catch me listening" lyrically captures the core issues of subject, object, recognition, remembrance, and restitution at play in this course. By tracking how concepts of healing are imbricated within culturally encoded and medically situated narratives around diagnosis, cure, recovery, and therapy, this course unpacks the personal and political deployments of recent autobiographical cultural productions. Works by Beyoncé, Roxane Gay, Janet Mock, Leah Lakshmi Piepzna-Samarasinha, Gloria Anzaldúa, Cherríe Moraga, and Audre Lorde will be situated alongside foundational texts from woman of color feminisms, black feminist thought, disability studies, and autobiography studies. This course will engage issues of civil rights, institutional racism, disability activism, gendered oppression, and the politics of sexuality by exploring the following questions: Who tells the stories of disability, race, gender, sexuality, and class? How are these stories told? Taking up Chimamanda Adichie's call for a "balance of stories," this course interrogates the universalizing and minoritizing effects of social justice narratives and self-representation. Through close readings of popular personal narratives, students will: Investigate how the genre of life narratives enables the personal to become political—by examining the autobiographical texts of women of color activists, scholars, and artists. Develop nuanced and critical analyses of how power, representation, and privilege coalesce around axes of oppression. Craft individual arguments about life writing across media forms such as: autobiographies, personal essays, documentaries, reality television, and imaginative retellings, which blend memoirs with mythmaking and other literary and visual genres.

(LTAM 140) Summer 2019
Course Designed by Haydee Smith
---
"'Thank U, Next': Cultural Imperialism and Politically Enchanting Plots"
How do sensationalized tales of pop stars, superheroes, princesses, and villains shape our understandings of majority and minority communities? Just as Ariana Grande "breaks free" from "7 rings" of systemic oppression—sex, gender, race, class, sexuality, nationality, dis/ability—students in this class will unpack the overlapping layers of popular culture, ideology, representation, oppression, and privilege. In this course students will analyze arguments about how stories function to replicate, resist, and rewrite the dominant narratives that shape our educational, legal, medical, and social institutions while researching and writing a research-based argument about an issue relevant to the course topic.

(MCWP 50) Spring 2019; Summer 2019
Course Designed By Haydee Smith and Nur Duru
---
"Non-Binary Code: Gender, Posthumanism, & Technologies of Power"
"Better, faster, stronger" are not just Kanye lyrics but also the promise of cyborgs, androids, and artificial intelligence. This course examines how technological advances have complicated politicized definitions of "the human." Whether it is the disciplinary divides between the Arts, Humanities, Social Sciences and STEM fields, or dystopic visions from film, television, and literature, technological developments and applications are deeply mired in gendered practices. By combining theoretical approaches from cognitive science, materialist feminism, transgender studies, queer theory, computer and video game studies, disability studies, and posthumanism, students will develop projects around the politics of representation in field formations, archival practices, and cultural productions.

(MCWP 50) Winter 2019
Course Designed By Haydee Smith
---
"'A Diva is a Female Version of a Hustler': Engendering Power, Politics, & Popular Culture"
The entrepreneurial spirit is much celebrated in contemporary American culture. From our latest presidential election to media mogul icons such as Beyoncé, Taylor Swift, Nicki Minaj, Oprah and Jay-Z, the iconicity and perceived authority of business savvy permeates cultural understandings of how power, politics, and popular media interact with and inflect each other. Considering the processes of gendering, commodification, celebrity formations, and the intersections of power and ideology, students in this course will examine primary sources drawn from popular culture alongside academic arguments situated within political economies, gender and sexuality studies, critical feminisms, film and media studies, and literary analysis. In keeping with the goals and requirements of MCWP 50, you will examine arguments about this topic in an effort to understand their structures while introducing and supporting your own informed research-based argument about an issue relevant to the course topic.

(MCWP 50) Winter 2018; Fall 2018
Course Designed By Haydee Smith
---
"Oppressive Visuality: The Representational Politics of Photography & Film"
Subject/Object. Predator/Prey. Mimesis/Diegesis. Camera/Image. Although images seem to be impartial recordings of conflict, encounters mediated via the camera can exacerbate or even placate tensions by demanding justice. This course explores the ways film and photography represent, enact, and counteract forms of oppression in contexts ranging from Hollywood cinema to photojournalism. Students will develop skills in visual analysis—by experimenting with a variety of lenses for reading images within their cultural and political moments. By taking into account issues like gender, race, sexuality, class, religion or disability, students will argue for how social justice and visual culture are intertwined. Students will develop individualized arguments, through a focused research paper project, and contribute to the ongoing academic discourse related to how film, photos, and cameras simultaneously critique and catalyze forms of oppression in diverse cultural spheres.

(MCWP 50) Spring 2017
Course Designed By Haydee Smith and Alexander Kershaw
---
"Disability and Popular Culture"
Upwards of 43 million Americans are experience some kind of physical, cognitive, or sensory impairment. Yet despite the fact that disabled people comprise one of the largest U.S. minority groups, disabled figures are often stereotyped—and thus further marginalized—in popular culture as being deserving of the viewer's pity, or as being excessively courageous because of their ability to overcome what is portrayed as a difficult existence. We will examine popular representations of disability to uncover assumptions about the normal or ideal body. We will read scholarship from a variety of perspectives that consider impairments in relation to history, nationality, race, gender, and sexuality.

(MCWP 50) Winter 2016; Fall 2017; Spring 2018
Course Designed By Jason Farr
---
"Grimm Retellings: Adapting Fairytales, Adapting Culture"
Once upon a time there was a beautiful princess, a valiant knight, and an evil queen…

Fairy tales often begin in much the same way, but they transform with every re-telling over time, reflecting and critiquing shifting cultural ideals. From The Ballad of Mulan to Disney's Mulan, from the Brothers Grimm to NBC's Grimm, story tellers offer new versions of old stories in response to contemporary social norms. In their reimagining these stories reflect and question ideas about everything from gender, to race, to disability. In this class we will analyze a variety of academic texts that investigate the different cultural aspects of fairy tales and their adaptations. We will explore the different ways in which values are inscribed through the repetition of themes across different fairy tales, but also how adaptations work to shift those values. Drawing support from course readings as well as individual research, students will choose an adaptation of a fairy tale and construct an academic argument concerning its cultural function.

(MCWP 50) Winter 2017
Course Designed By Jennifer Marchisotto
---
"As the World Turns: Social Representations in Prime-Time Television"
What makes Scandal so scandalous? Is Modern Family really modern? These are the types of questions scholars ask when studying the relationship between entertainment television and changing social mores, and how we understand the world around us through media. In this class, we will read television as a text to not only analyze the content itself but also examine the historical contexts in which a program's politics are (explicitly or implicitly) situated. We will explore the ways in which sitcoms and dramas offer a useful point of convergence for discussions of race, class, gender, and sexuality during the historical moment that such programs aired. Through reading critical essays, scholarly journal articles, and watching TV shows you are expected to contribute to the academic discussions on television's powerful reach. Students will apply this scholarship—in addition to selected readings from the course reader—to their own research on a television text with the objective of writing a research paper based on their own argument about representations of social change in prime-time TV.

(MCWP 50) Spring 2016
Course Designed By Kate Flach
---